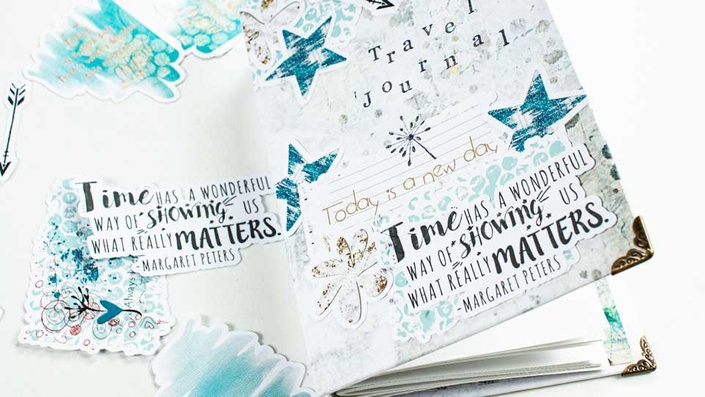 Memory Planning: Travel Journal
Preserve your Memories of the most beautiful Days of the Year
What if you could have all the Memories you made during your last holiday stored somewhere? What if you would never miss a memory again, if you never forget these fun little stories again? What if you can always come back to whatever fun story you want to tell and never say to yourself: How was that? When was it?

When we are on that place we have longed for to visit we usually take a lot of pictures with our camera or mobile phone, we usually buy postcards, grab flowers we dry later, fill sand into a box and store all these tickets we used at the one or other point somewhere.
But where does all that go when we come back home? Some things are stored in little boxes, other stuff is in the next drawer but, most importantly, you never get back to it. You have it "somewhere" and in this case "somewhere" is "nowhere". One day you do not even remember where you got that little shell from.
Are your memories lost then? Well, maybe not immediately but they vanish with time.
I've been like this until I discovered a Travel Journal or Memory Planning. I had memories - somewhere - and I remembered a bit here and there - but with time memories just slipped out of my mind. It's totally different though when I look at a "somewhat" scrapbook I created before I went on my first holiday to the Caribbean. It was a dream vacation and I want to preserve every minute of it. I got myself a photo book, I cut out information about the Caribbean I could find and I put even the flight tickets inside that book. The last time I looked at that book all these long forgotten memories came back. Each photo, each piece of paper, each ticket and whatever I collected to put in my album came back. I got pretty excited talking about these adventures again, our trip to the "Barcardi Island", the walk through the rain forest - all things I had "somehow" forgotten hit me all of a sudden.
So yes, I totally get you when you say you just "forget" things you should have preserved forever.
For me, the solution to that problem is Memory Planning in my Traveler Journal.
When a holiday comes up I start collecting what I might need - in a bucket list that goes into my Travel Journal. I also take pictures from the excitement I felt, the moment I book that holiday and whatever I buy for the most wonderful time of the year. I also add all the exciting places I want to explore to my Travel Journal and take some notes why I really should not miss them! Doing just that gets me excited and feeling like a child on Christmas morning, a wonderful feeling!
But that's not all. I try to take as many pictures as possible when I'm on holiday, collect some pieces of the newspaper, a bit of sand, a stone or a little branch - well, I'm really imaginative at this point. I also start adding stories to my Travel Journal or at least notes - if I don't have time.
And usually I come back from this adventure full of stories and memories I could have never made without traveling. So it's a great idea to preserve them, isn't it?
Here comes the Travel Journal into play!
Yes, Memory Planning is a bit different but why not create a Travel Journal as a Memory Planner? Why not adding all the stories and pictures to it, why not make sure that, years later, you can still go through all the little things and remember them when you go through an album full of pictures, journaling and all these little crafts which are so fun to create?
Why not pull out that book together with your soulmate and reminisce about your holiday together? Or maybe you spend a fantastic holiday with your kids? It's time to resurrect these memories!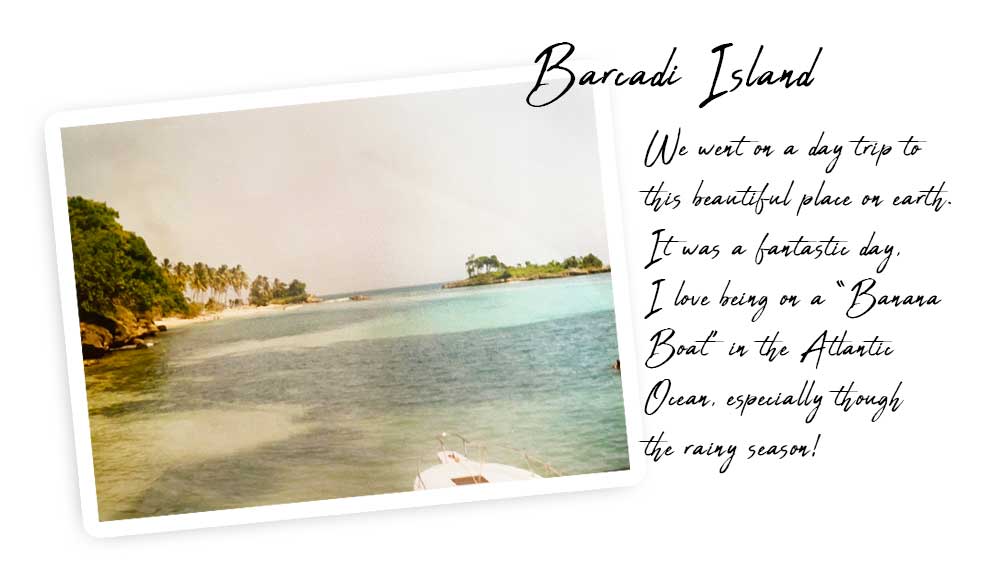 I bet I would have never remembered this day in such details without all the pictures I took.
What you get in this Travel Journal Class
a detailed Bookbinding Tutorial - create your very own Journal (and/or Travel Journal) just as you need it from a piece of Cardboard!
detailed Tutorials for everything helpful inside of your Journal - from a Notepad to a Mini Album, a Waterfall Card and more!
Cut files in SVG, PNG and Silhouette you can use with any cutting machine
Digital papers you can use as a cover, for the inside and all the other crafty paper work we have in this Travel Journal Class
You also get all the embellishments you can cut out manually or with the help of a cut file on your cutting machine
You also get PDF instructions so you can not just follow the Tutorials in the video but also print them out
You get more Videos every now and then so you can expand your Journal or give the next one a totally new look and feel!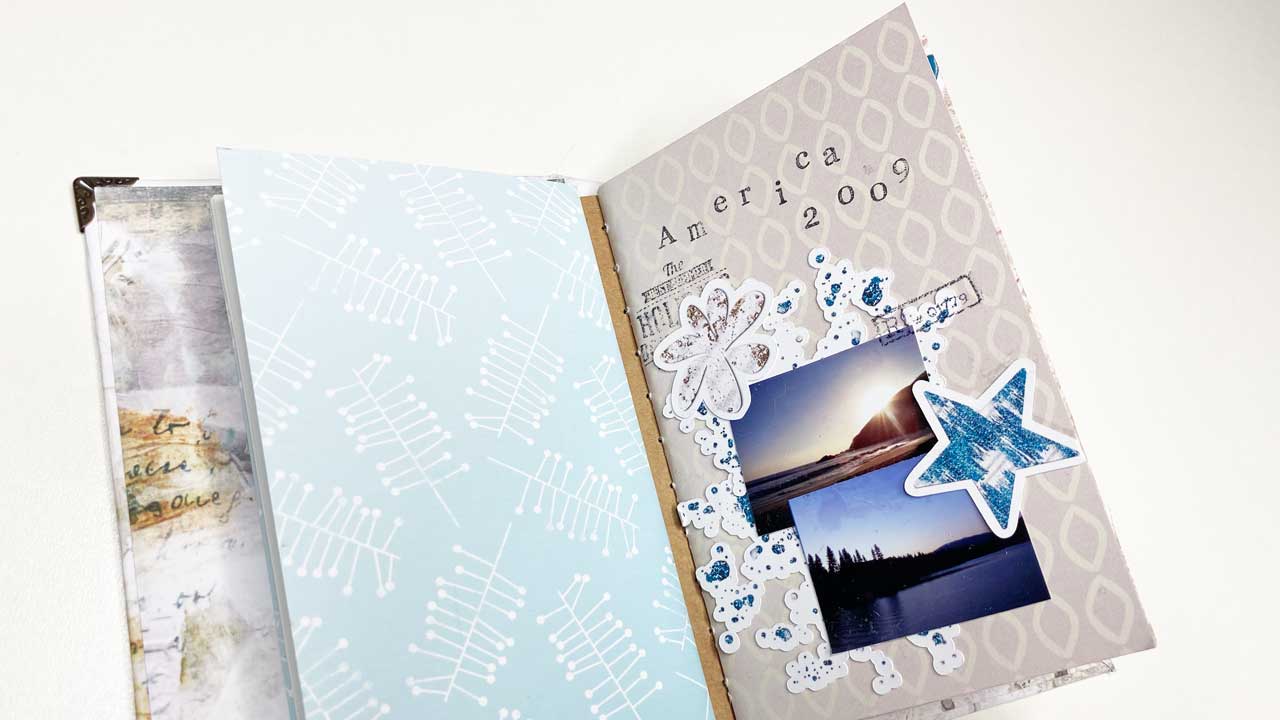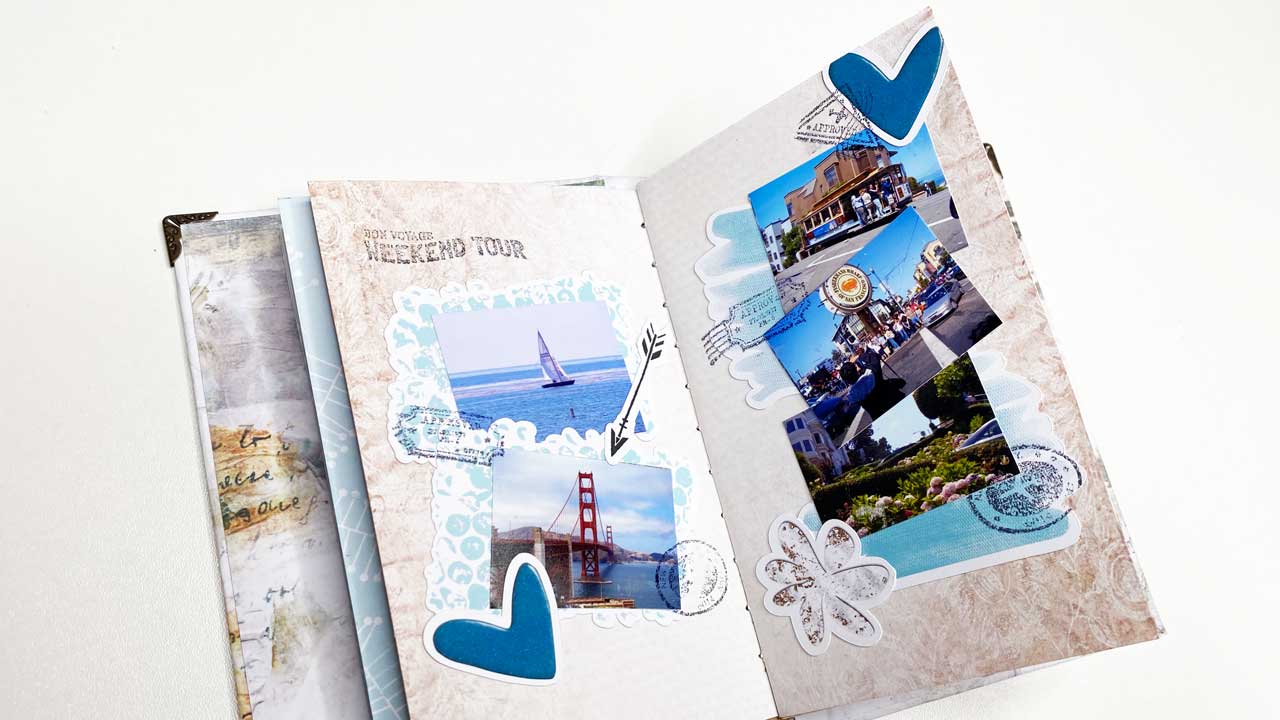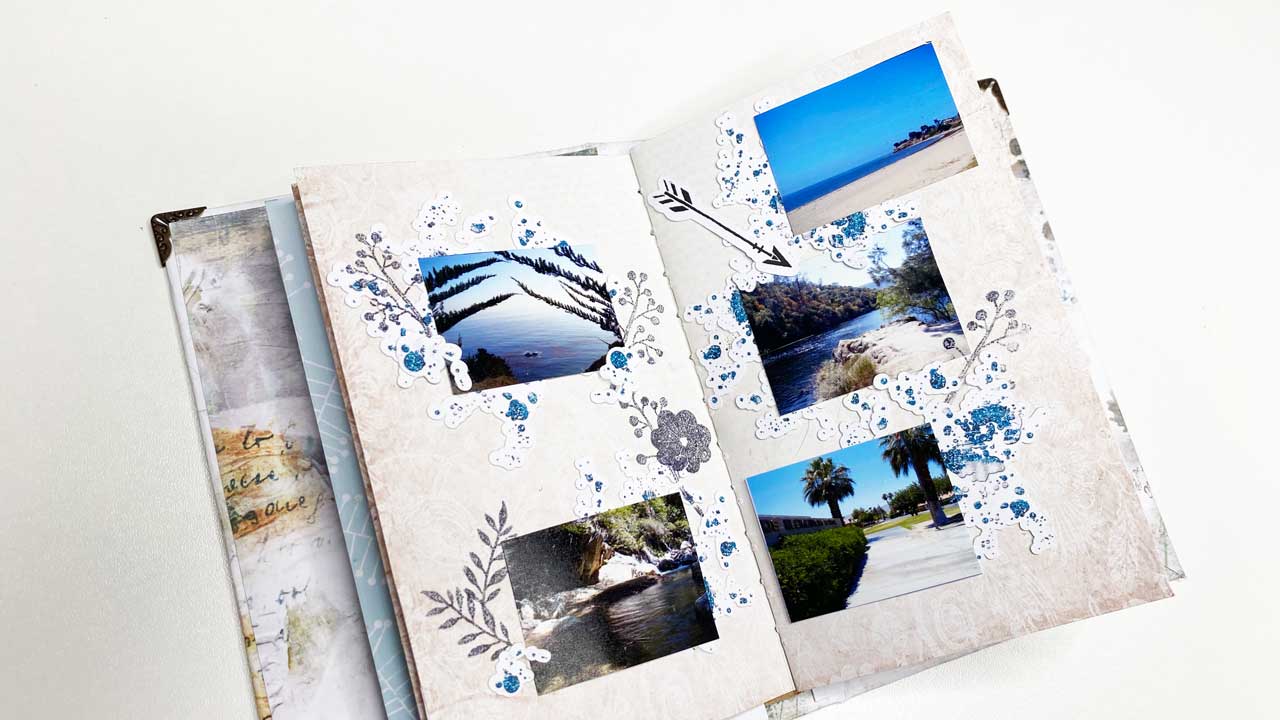 Your Instructor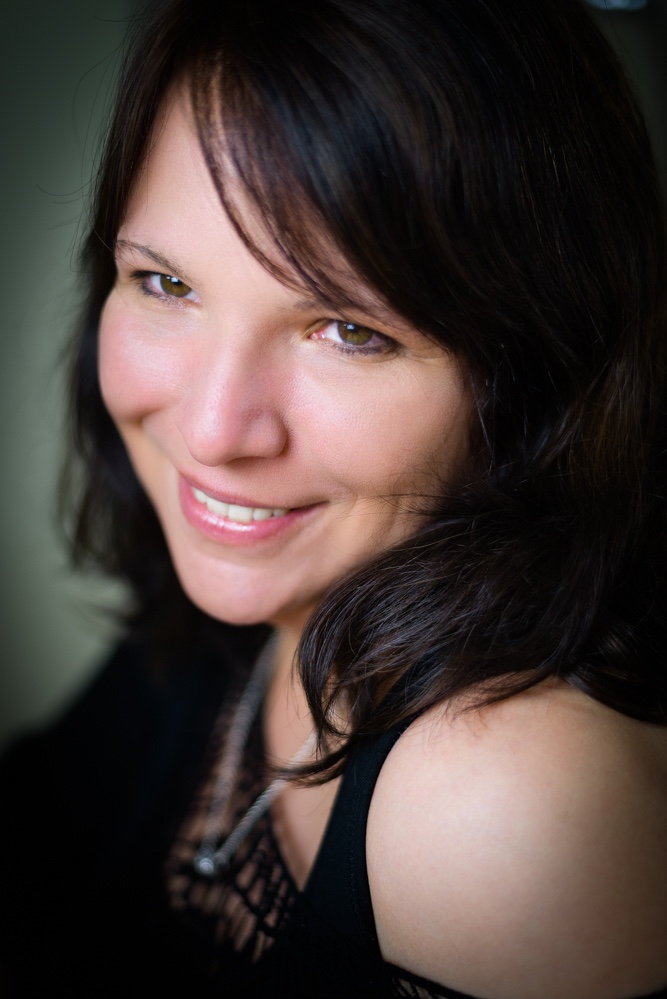 I'm a teacher for Arts and German. I also have a Diploma in Multimedia Design and a Bachelor in Information Technology (Major in Webdesign, University of Phoenix).
I have several websites I make a living from. I mostly sell digital products. I absolutely love marketing and have lots of experience doing that online.
I have started my first website in 2006, it was a hobby site which still earns money until today and turned into Digidesignresort.com!
With a background in teaching and being a Mac enthusiast creating courses here came up naturally. You will find here all kind of courses around Digital Scrapbooking and creating your own Digital Scrapbooking Kits!
I love reading, writing, and all kinds of creative things.
Frequently Asked Questions
When does the course start and finish?
The course starts now and never ends! It is a completely self-paced online course - you decide when you start and when you finish.
How long do I have access to the course?
How does lifetime access sound? After enrolling, you have unlimited access to this course for as long as you like - across any and all devices you own.
How many Tutorials and Material are included?
A lot of! That's the best answer I can give and there is more I add every now and then - I actually want your Travel Journal to be the best it can and give you as many options as I can so I'll add more tutorials from time to time and with these tutorials I also add more material so you can follow along.